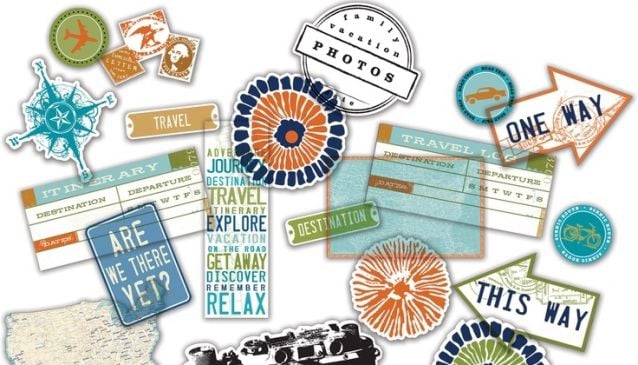 bon appétit
Food & Drink
Your body is not a temple, it's an amusement park. Enjoy the ride. Anthony Bourdain
A busy day at office, skipped lunch for meeting, got back home late and feels like eating a horse...a typical weekday for an expat in Mumbai.
We have tried to provide some easy ready reckoner solutions for expats who have been in this situation before.
1.One of the most important food ordering tips for expats in India is to be generous while tipping. Delivery boys are usually at the bottom of the food chain, battling a host of road blocks (quite literally) to get that steaming box of Thai curry to your doorstep.
Their salaries are skinny, so make sure your tips are meaty. In India, most people round up the bill amount and let the delivery boy keep the change. In my opinion, a just tip would be between 10 and 20 percent.
2.Unfortunately, there isn't a food guide for expats to explain the meaning of the words 'teekha', 'kam teekha','barabar teekha'. Fret not, dear expats, for here we shall reveal to you the meaning of these alien terms. Teekha means spicy; very spicy. So when the order-taker utters the T word you got to beware! Tell him, specifically, to make sure your food is 'kam teekha' (less spicy) or 'barabar teekha' (decently spicy) as per your preferences. Forget to mention the spicy-ness level and you'll need to keep at least 3 bottles of water handy.
3.Language barrier is the most common problem that you are going to face when ordering-in. Not every order-taker is going to know English and the Hindi accent of every other order-take is going to be different! Uff! Let this not bring you down. Learn a couple of basic Hindi words and you are good to go:
Order Lo (Take the order)
Kitna time lagega (How much will it take to deliver)
Kam/zyada teekha (less/more spicy)
Special mein kya hai (What's the special of the day)
4.It would do well to know what the general delivery time of the food (of the
restaurant
you're ordering from) is. Maybe, you're just setting up your home and maybe your oven is quite not working yet. So, you don't want to end up eating cold food coz the food took tooooo long to make its way to your new abode.
5.And perhaps expats already 'know' this one but you've got to keep an open mind when ordering + eating the food. Indian food is made rich with spices and ghee and oil and when made right, this is its USP. Our advice to you is to eat with an open mind and relish the flavours & aromas.
Top five ways to order food at one's doorstep:
1) www.deliverychef.in
2) www.justeat.in
3) www.foodpanda.in
4) www.tastykhana.in
5) www.faasos.com
Hope these tips for expats in India make your food ordering experience a pleasant one. Enjoy! bon appétit